About Dimension Carpentry
---
Serving the GTA/KW area and much of southern Ontario, our aim is to produce unique and custom woodwork and renovation.  Escaping the average, Dimension Carpentry allows customers to specify exactly what fits right and looks right in their homes without sacrificing for factory sizing, dimensions and finishes.
As a small business, clients have a direct connection to not just the salesperson or estimator, but the actual fabricator and builder, allowing a great degree of flexibility and control over the design process.
Fully licensed and insured, we stand behind the quality of all our products.
---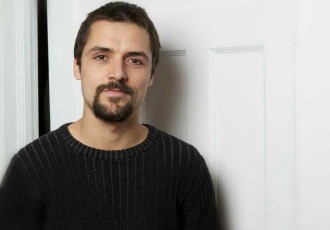 ---
Dustin Gingerich, Principal
A woodworker since I was a boy, I began my career with a degree in scenic construction, working for years as a custom fabricator of both wood and metal projects for commercial installations as well as large-scale projects in the entertainment industry.
Associations in that industry led me to a position as a carpenter on HGTV's "Colin and Justin's Home Heist" for two seasons where the work focused primarily on residential renovation with very tight timeframes.
Following this work in film and television, I turned to independent operation as Dimension Carpentry Services with a dedicated focus on all the "finishing" elements of custom fabrication and installation.  From high end custom cabinetry to every element of interior finish carpentry, the final result will be something "finished properly" and with a keen attention to detail.
Get a Quote
Don't sacrifice for factory sizing and finish, call today and let us help you make that dream a reality.